Bacco
Designing a label for a new line of wines from Puglia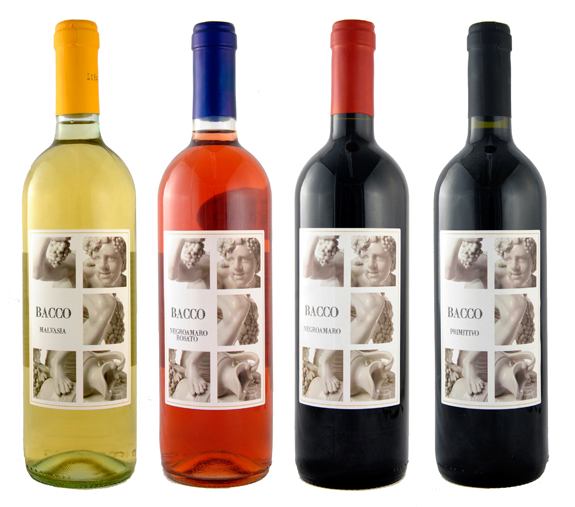 Bacco is a series of four classic wines from Puglia, each highlighting the region's native varieties and winemaking tradition. Winemaker Antonio Romano of the esteemed Leverano estate Conti Zecca has produced a line of wines that he feels best characterize the most significant indigenous varieties of the Salento peninsula. In keeping with tradition, all four wines exhibit great varietal character, represent tremendous value and overflow with the sun-drenched charms of Italy's meridionale.


This brand was conceived specifically for the U.S. market, which means coming up with something that transcends both pugliese and American cultures. The name "Bacco" comes from the Italian for Bacchus, the Greek-Roman god of wine. Also known as Dionysius, this winemaking deity is said to inspire ritual madness, joyful worship, ecstasy, carnivals and celebration.
For the label I featured details of a reproduction of Bohemian sculptor Dominikus Auliczek's baroque porcelain Bacchus, originally created for Nymphenburg in 1770, which is available for purchase at Moss in SoHo.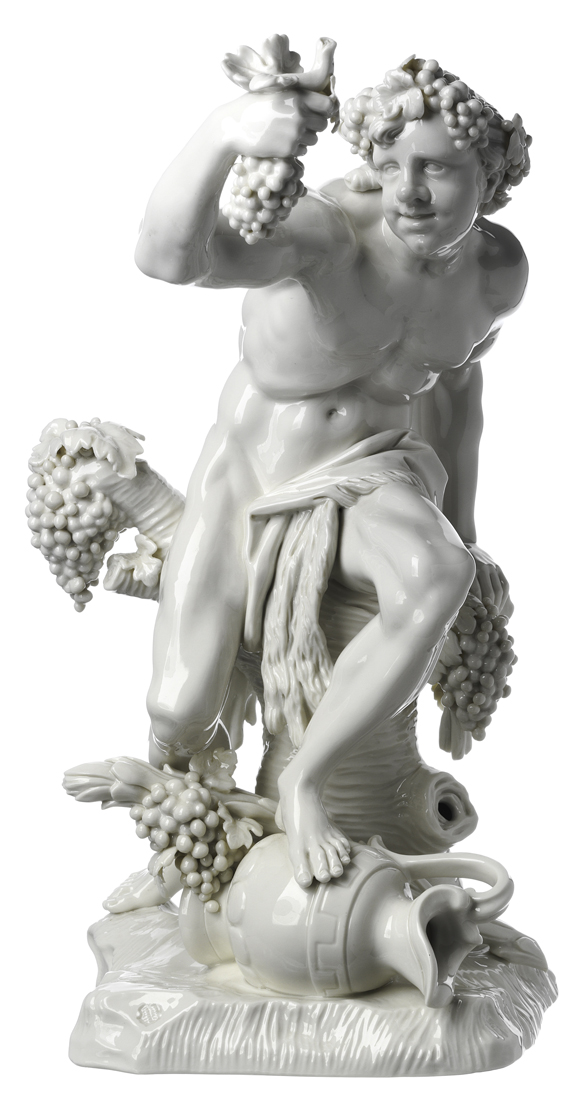 The complete Bacco line is currently available at Vino in New York.